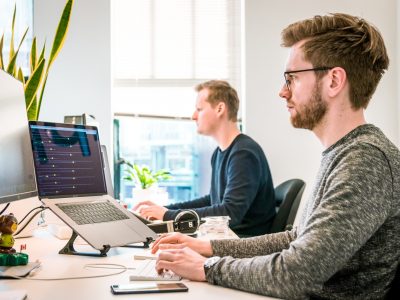 Global Talent Stream allows highly skilled workers to obtain a work permit in Canada under an accelerated procedure.
The Global Talent Stream (GTS) is a stream of the Temporary Foreign Worker Program, which is designed to attract highly skilled foreign professionals to innovative firms in Canada.
How to Apply
A foreign worker cannot directly apply through the Global Talent Stream.
A Canadian employer independently submits an application, which indicates the data of the foreign specialist whom he wants to hire. This means that if you want to get a work permit through the GTS, you must first receive a job offer from a Canadian employer who is eligible to participate in the GTS.
Employer applications are usually processed within 10 business days. If the application is approved, the employer will receive a positive Labor Market Impact Assessment (LMIA), which allows the foreign worker to apply for a work permit. Applications for a work permit through the Global Talent Stream are also eligible for accelerated processing (an average of 10 business days).
Spouses/common-law partners and dependent children of foreign worked are also entitled to 2-week processing of applications. This applies to applications for visitor visas, work permits and study permits. Family members of foreign specialists must submit an application at the same time as the main application of a foreign worker.
The Global Talent Stream is divided into 2 categories through which a Canadian employer can apply.
Category A
Category A is for employers who are referred by designated GTS* partners and who want to hire unique and specialized foreign workers.
*As of July 2019, the list of partners includes 38 organizations.
To be considered unique and specialized a foreign worker should be offered a salary of at least C$80,000 per year, or C$38.46 per hour (or higher if the annual prevailing salary by occupation is higher than this level). The specialist must also demonstrate advanced knowledge of the industry and have an advanced degree in an area of specialization of interest to the employer, and/or have a minimum of 5 years of experience in the field of specialized experience.
Category B
Employers wishing to hire employees of certain occupations as classified in the NOC, fall into Category B.
These occupations are listed in the Global Talent Occupations List, and may be updated periodically to meet the needs of the labor market.
As of July 2019, the Global Talent Occupations List includes:
NOC code
Occupation
0213
Computer and information systems managers
2147
Computer engineers (except software engineers and designers)
Sub-set of 2161*
Mathematicians and statisticians
*Positions for actuaries or related occupations are excluded from this subset.
2171
Information systems analysts and consultants
2172
Database analysts and data administrators
2173
Software engineers and designers
2174
Computer programmers and interactive media developers
2175
Web designers and developers
2281
Computer network technicians
2283
Information systems testing technicians
Sub-set of 5131**
Producer, technical, creative and artistic director and project manager – Visual effects and video game

**The position must require a minimum of three years of experience in the visual effects, video game or animation industries in one or a combination of the following roles: producer, technical director, creative director, artistic director or project manager, senior coordinator, department manager, with three years of job experience in at least one or more of the following skills relevant to the visual effects, video game or animation industries: surfacing and look development; character or simulation rigging; matte painting; managing budgets or teams; or technical pipeline development and application for visual effects, video games, or animation production.

Sub-set of 5241***
Digital media designers

***The position must require a minimum of three years of job experience in at least one of the following digital media design skills: 3D modeling, compositing, paint and roto, layout and match move, digital environment and Matte painting, texture, lighting shading, character effects, effects and simulations, design and scenario, rigging, user interface or user experience, responsive design (for gaming), virtual reality, augmented reality, digital media animation, levels editing for digital media design, software editing for digital media design, pipeline software development or applications relevant for digital media design
Employers who want to hire foreign workers under the GTS should also work with the Employment and Social Development Canada (ESDC) to develop a Labour Market Benefits Plan. In the plan, the employer must demonstrate their commitment to activities that will have lasting, positive impacts on the Canadian labour market (job creation, skills and training investments etc).
Exemptions
Within the Global Talent Stream, two categories of workers do not need work permits for short term work:
Highly skilled workers whose job is under skill type 0 (executive, managerial) or skill level A (professional) in the National Occupational Classification (NOC); and who will work only for one of the following short periods of time: up to 15 consecutive days once every 6 months OR up to 30 consecutive days once every 12 months
Researchers who intend to perform research at a Canadian, publicly funded, degree-granting institution or its affiliated research institution for 1 period of 120 days in Canada once every 12 months.