Home Child Care Provider Pilot & Home Support Worker Pilot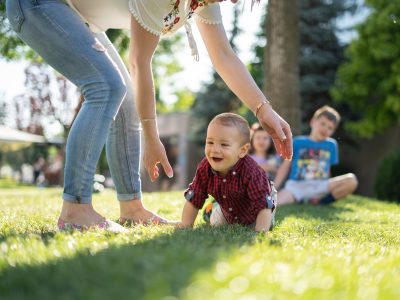 New immigration pilot programs Home Child Care Provider Pilot (NOC 4411) and Home Support Worker Pilot (NOC 4412) began accepting applications from candidates on June 18, 2019.
According to the new pilots, candidates will be assessed according to several criteria for the eligibility of obtaining permanent residence before they start working in Canada. And as soon as the caregiver receives a work permit and 2 years of work experience in Canada, he/she along with the family will receive the right to apply for Canadian permanent residence.
Benefits of new programs
— Occupation-specific open work permit, rather than employer-specific. This means that the caregiver will be able to change their employer if necessary.
— Open work permits and study permits for caregivers' family (spouses/partners and children), which allows families to come to Canada together.
— A clear transition from temporary resident status to permanent resident status to ensure that once the caregiver met the program requirements, he/she will be able to quickly receive Canadian permanent residence.
— Due to the fact that the caregivers receive occupation-specific open work permits, the employer does not need the Labour Market Impact Assessment (LMIA) to hire a foreign worker. This will greatly simplify the immigration process.
How the programs work
A two-step process is used to work in Canada and to obtain permanent residence.
Step 1. A candidate applies for both a permanent residence and a work or study permit for themselves and their family.
After submitting applications, the candidate receives an occupation-specific open work permit in order to get the experience required to obtain the permanent residence. The spouse/partner and the children of the caregiver receive open work permit or study permit.
Step 2. Getting a permanent residence
After the caregiver has 2 years of Canadian work experience in the Home Child Care Provider or Home Support Worker profession, he/she should report this to the Immigration, Refugees and Citizenship Canada (IRCC). The IRCC will complete the application for permanent residence and make a decision.
Eligibility requirements
In order to apply for the Home Child Care Provider Pilot or Home Support Worker Pilot, a candidate must meet the following requirements:
Have a full-time valid job offer (at least 30 hours a week) from a Canadian employer. The job must be in the NOC 4411 – home child care provider (excluding experience as a foster parent); or NOC 4412 – home support worker (excluding experience as a housekeeper). The job must be outside Quebec.
Be able to do the offered work. When reviewing your application, the immigration officer will use any of your past experience or training to decide whether you can do the proposed job.
Have the minimum language skill of CLB 5 in English or NLCL 5 in French for all 4 language skills. You must take an international language test, such as IELTS or TEF.
Have at least 1 year of post-secondary education. If education is obtained outside of Canada, you need to get an Educational Credential Assessment (ECA) certification, which will show that foreign education is equal to a completed Canadian post-secondary education credential of at least 1 year.
Immigration plan
For each program, a maximum of 2,750 principal applicants will be able to get permanent residence of Canada (this number does not include family members). In total – 5,500 principal applicants per year for two programs. Spouses/partners and children will not be taken into account when determining the limit of applications.