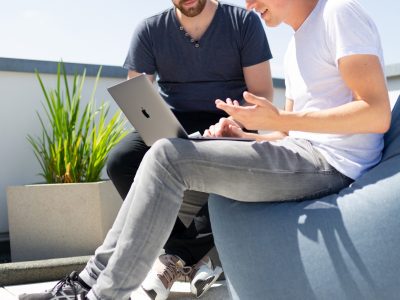 The Start-Up Visa Program offers permanent residency in Canada to immigrant entrepreneurs with the skills to build innovative and competitive businesses that can create jobs for Canadians.
This program is effective in all Canadian provinces and territories except for Quebec that has its own immigration system. Therefore, individuals who intend to live in Quebec are not eligible to apply under the Start-Up Visa Program.
Applicant Requirements
Under the Start-Up Visa Program, up to 5 people can apply as business owners. To be eligible, the applicant must:
Have a qualifying business
Get the support of a designated organization
Meet the language requirements. The applicant should have a Canadian Language Benchmark (CLB) score of 5 or higher in English or French in all four language abilities (reading, speaking, listening, writing). The accepted language tests include CELPIP and IELTS for English, as well as TEF Canada and TCF Canada for French. The test results must not be more than 2 years old
Have sufficient settlement funds. The applicant should demonstrate at least C$12,669 to support himself or herself and more for any additional family member depending on the size of the family. This can be proved by a bank certification letter, evidence of savings balance or deposit statements
Pay the processing fees of C$1,540 (plus C$1,040 for a spouse and C$150 for a dependent child)
The processing time is 12 to 16 months.
Business Requirements
The business must be a new business intended to be operated in Canada. It must:
Be innovative
Create jobs for Canadians
Be able to compete on a global scale
Under the Start-Up Visa Program, the applicant should get a letter of support from a designated organization that invests in or supports start-ups. It can be an angel investor group, venture capital fund or business incubator. To get that letter, contact the organization to find out how to get support and convince it that the business idea is worth supporting. Each organization has its own requirements. The applicant may be asked to submit a detailed business plan or present a business concept in person.
The designated organization should provide a commitment certificate that means that the business receives a commitment in the form of investment (at least C$75,000 from an angel investor group or groups or C$200,000 from a venture capital fund or funds) or acceptance into a business incubator program (in case of a business incubator).
An investment is defined as "buying shares or other forms of equity in the applicant's business". Convertible debt or convertible debenture is not permitted.
At the time the applicant gets a letter of support from a designated organization, he or she should hold at least 10% of the voting rights attached to all shares of the corporation. Also, the applicant and the designated organization together must hold more than 50% of the total voting rights.
Upon receiving permanent residency status, the applicant should incorporate the business in Canada and actively operate it from within Canada.
---
Find out about other business immigration options in the article "Business Immigration".