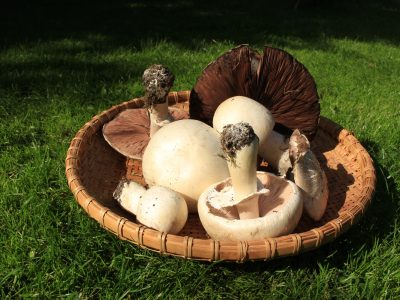 Temporary foreign workers with work experience in the Canadian agri-food sector will receive a new pathway to permanent residence in early 2020.
The three-year Agri-Food Immigration Pilot will help Canada attract and retain experienced non-seasonal foreign workers with job offers in the agricultural and agri-food industry of Canada, especially in meat processing and mushroom production.
Currently, immigrant farm workers who come to Canada under the Temporary Foreign Worker program for seasonal agricultural workers receive only limited work permits and are not able to obtain permanent resident status. Only citizens of Mexico and some Caribbean countries can come to Canada as seasonal agricultural workers.
Eligible Occupations
Candidates with the following professions will be able to participate in the immigration pilot:
retail butcher (NOC 6331)
industrial butcher (NOC 9462)
food processing worker (NOC 9617)
harvesting labourer (NOC 8611) for year-round mushroom production and greenhouse crop production
general farm worker (NOC 8431) for year-round mushroom production, greenhouse crop production, or livestock raising
farm supervisor (NOC 8252) and specialized livestock worker (NOC 8252) for meat processing, year-round mushroom production, greenhouse crop production or livestock raising.
Eligibility Requirements
To be eligible to participate in the pilot, candidates must have:
12 months of full-time, non-seasonal Canadian work experience in the Temporary Foreign Worker Program, in an eligible occupation in processing meat products, raising livestock, or growing mushrooms or greenhouse crops
a CLB level 4 in English or French
an education at high school level or greater (Canadian equivalency)
an indeterminate job offer for full-time, non-seasonal work in Canada, outside of Quebec, at or above the prevailing wage
Detailed information on how individuals can apply for immigration through Agri-Food Immigration Pilot will be available in early 2020.
Employers in the agri-food sector who will hire workers through a new immigration pilot will receive a two-year LMIA.
A maximum of 2,750 principal applicants will be able to immigrate each year as part of the Agri-Food Immigration Pilot. Including family members of the principal applicants, about 16,500 people will be able to immigrate to Canada during the three-year pilot period.