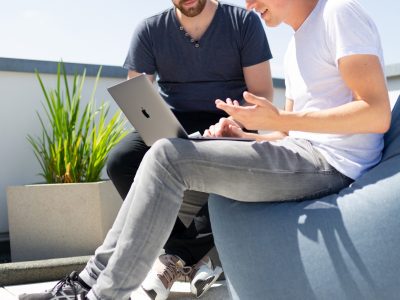 New Brunswick post-graduates who wish to do business in this province may immigrate to Canada under the provincial program's stream for post-graduate entrepreneurs.
The Post-Graduate Entrepreneurial Stream of the New Brunswick Provincial Nominee Program (NBPNP) has been created for recent post-graduates of recognized provincial universities and colleges. To qualify for permanent residence within this stream, candidates must start a new business or acquire an existing business, as well as own and manage it for at least one year.
Applicant Requirements
To be able to immigrate through the Post-Graduate Entrepreneurial Stream, the applicant must meet the following requirements:
Be between

22 and 40

years old
Have a Canadian Language Benchmark (CLB) score of

7

or higher for English or French in all four language abilities (reading, speaking, listening, writing)

Have completed at least a two-year academic program in a post-secondary institution (distance learning is not eligible) and obtained a diploma or degree

Own and manage a business in New Brunswick with an ownership share of 100%

Hold a Post-Graduation Work Permit

Have stated an interest in working and living permanently in New Brunswick

Score at least 65 of 100 points in the

assessment table
Business Requirements
The business should bring economic benefits to the province, and its main goal should be making a profit by selling goods and services. The candidate must own 100% of the business. In addition, the entrepreneur needs to create or maintain at least 1 job for a permanent resident or citizen of Canada (excluding the applicant himself and his family members).
The following types of businesses are not eligible: businesses related to the sale, production, and distribution of pornographic products, coin-operated businesses, online business, brokerage services, bed and breakfasts, real estate investment, businesses selling prohibited substances, and different types of passive investments.
---
Find out about other NBPNP streams in the article "Immigration to New Brunswick".