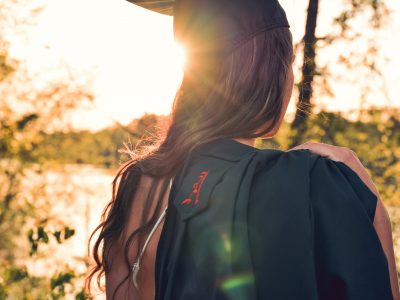 If you have studied at a university in Ontario and obtained a master's degree, you can immigrate to Canada through the Masters Graduate Stream of Ontario provincial program.
The Masters Graduate Stream of the Ontario Immigrant Nominee Program (OINP) provides international master's graduates with the opportunity to live and work in the province. Applicants are not required to have a job offer.
To be able to immigrate through this stream, the applicant must meet the following requirements:
Hold a master's degree from a university in Ontario. The degree should result from at least one academic year of full-time study

Have a Canadian Language Benchmark (CLB) score of 7 or higher for English or French in all four language abilities (reading, speaking, listening, writing). The eligible tests include IELTS, CELPIP, TEF, and TCF

Have lived in Ontario for at least 12 months in the last 24 months prior to the application date and submit documents showing the full name and address in Ontario (monthly credit card statements, phone bills, insurance, water or electricity bills, a rental contract, etc.) Candidates who currently live in Canada outside of Ontario cannot apply

Be able to support themselves and dependent family members (have savings, get salary in Ontario or have a job offer in Ontario)

Show ties to Ontario (working, having a job offer, studying, volunteering, renting or owning property, visiting the province, having colleagues, relatives or friends in Ontario)

Pay the C$1,500 processing fee
Applicants must apply for participation in this OINP stream within two years of obtaining their master's degree.
---
Find out about other ОINP streams in the article "Immigration to Ontario".