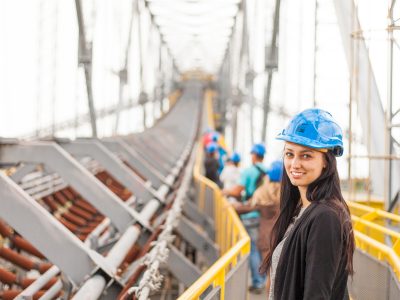 The Federal Skilled Worker Program is a nationwide immigration program allowing international skilled workers to settle anywhere in Canada, except for Quebec. 
The Federal Skilled Worker Program (FSW) is one of the three federal immigration programs along with the Federal Skilled Trades Program and the Canadian Experience Class. These programs function within the Express Entry system. 
To be eligible under the Federal Skilled Worker Program, the applicant must:
Plan to live outside Quebec (if you are a skilled worker planning to live in this province, apply under the Quebec Skilled Worker Program)

Register in the Express Entry system

Have at least

1 year

(1,560 hours total, 30 hours per week) in the past 10 years of paid work experience in one of the occupations categorized as NOC skill levels

0, A or B.

Work experience must have the same NOC as the job indicated in the immigration application

Have a Canadian Language Benchmark (CLB) score of

7

or higher for English or French in all four language abilities (reading, speaking, listening, writing). The language test results (IELTS, CELPIP or TEF) should be no older than 2 years

Have a minimum of high school education in Canada or the country of origin, have a certificate, diploma or degree. If the academic program has been completed outside Canada, the applicant should provide an Educational Credential Assessment (ECA) report

Have sufficient funds to settle in Canada: at least C$12,669 for one applicant and from C$15,772 to C$33,528 for the family of 2 to 7. The applicant does not need to show proof of funds if he is currently able to legally work in Canada and has a valid job offer from a Canadian employer 

Be admissible to Canada (there should be no security, criminal or medical reasons prohibiting you from entering Canada)

Score at least 67 points out of 100 in the

selection factor point grid

. The application is assessed based on various factors such as age, education, work experience, job offer, language skills, and adaptability. Note that you can get points for the age factor only if you are between 18 and 46 years old
If you are in a legal or common-law marriage with a person who does not have Canadian citizenship, and that person meets the above requirements, you can decide which of you will be the main applicant.
---
Learn about other nationwide programs in the article "Federal Immigration Programs".