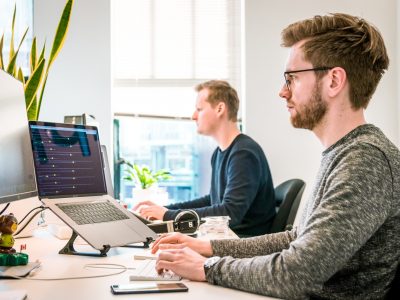 Workers of all skill levels, including former students of Canadian universities, who received a job offer in the province of Nova Scotia, can immigrate through the Skilled Worker Stream of the provincial program. 
This stream of the Nova Scotia provincial program has been created for professionals of any skill level, as well as for graduates of Canadian universities. The essential thing for the employee is to receive a job offer in the province and for the employer to prove the lack of suitable workers among Canadian citizens and permanent residents.
Requirements
To be able to immigrate through the Skilled Worker Stream, the applicant should meet the following requirements:
Receive a job offer from an employer in Nova Scotia 

Have 1 year of work experience related to the job (or 6 months for semi- and low-skilled workers)

Be in the age range of

21–55

 

Have completed at least a secondary education

Have a score of

7

or higher of Canadian Language Benchmark (= IELTS Speaking 5.0, Reading 4.0, Writing 5.0, Listening 5.0) in English or French for NOC levels

0, A and B

or CLB

4

(= IELTS Speaking 4.0, Reading 3.5, Writing 4.0, Listening 4.5) for NOC levels

C and D

Demonstrate the intention and ability to settle in Nova Scotia

Demonstrate sufficient funds to relocate to Nova Scotia, pay travel expenses and immigration costs 

Provide proof of the status as a temporary resident or employee in Canada (if the applicant lives in Canada) or the legal status in another country of residence
Categories and Occupations of Applicants
This stream is open to workers in all occupation levels (NOC 0, A, B, C, D). However, holders of post-graduation work permits who work in NOC level D occupations cannot apply for permanent residence under the Skilled Worker Stream.
---
Find out about other NSNP streams in the article "Immigration to Nova Scotia".