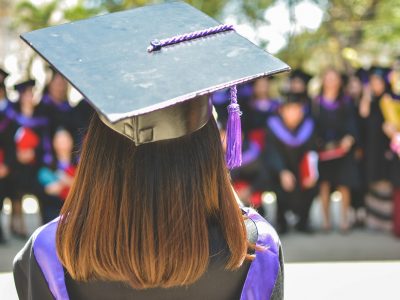 Graduates of Canadian post-secondary institutions can be granted permanent resident status under the Saskatchewan provincial program's Students category.
The Students category of the Saskatchewan Immigrant Nominee Program (SINP) offers permanent residency in Canada to graduates of Canadian universities who have worked for at least 6 months in the province as high-skilled specialists or workers in in-demand occupations. 
To be able to immigrate through this category, the applicant must meet the following requirements:
Have graduated from a post-secondary institution in Canada and obtained a certificate, diploma or degree. If the applicant has graduated from a Canadian university outside Saskatchewan, the academic program is required to be at least 8 months long

Have a valid post-graduation work permit (PGWP)

Have work experience of at least 6 months of paid employment in Saskatchewan (it can be on-campus or off-campus jobs, Co-op terms, graduate fellowships jobs or work experience gained on a PGWP). If the applicant has graduated outside Saskatchewan, only work experience gained on a PGWP is eligible, and the position should be related to the applicant's field of study

Have a full-time job offer in Saskatchewan in an occupation related to the applicant's field of study. The occupation should be categorized as NOC skill levels

0, A or B

or be on the list of

designated trades

Receive a SINP Job Approval Letter

For workers in occupations categorized as NOC skill level

C:

have a Canadian Language Benchmark (CLB) score of 4 or higher to prove English skills
---
Find out about other SINP streams in the article "Immigration to Saskatchewan".