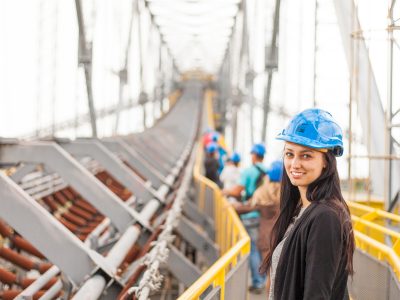 The Regular Skilled Worker Program (Programme régulier des travailleurs qualifiés) is a Quebec program for skilled workers and students who intend to live permanently in Quebec.
The Regular Skilled Worker Program includes three categories: 
Foreign Student in Quebec

— for those who have completed an academic program in Quebec

Temporary Foreign Worker

— for those who have worked in Quebec legally for at least 1 year 

Youth Exchange Program

— for young people who have resided in Quebec legally for at least 1 year under one of the exchange programs (International Co-op (Internship), Working Holiday или Young Professionals)
Under the Regular Skilled Worker Program, the applicants create profiles and submit applications (Expressions of Interest) on the Arrima portal. The system evaluates candidates taking into consideration the characteristics of the applicant and his or her spouse. A single applicant must score at least 50 points or at least 59 points together with a spouse. The assessment grid is available in English and French. 
The following factors are assessed: 
Education.

Different points are awarded depending on whether the education was completed in Quebec or outside this province. Only diplomas obtained prior to application are taken into consideration. A list of relevant

areas of training

is available in French.

Work experience.

Points are awarded for work experience (including internship) obtained in the past 5 years prior to submitting the application in occupations categorized as NOC skill levels 0, A, B or C.

Age.

Only people between 18 and 42 years of age can be awarded points for the age factor. The maximum score is given to candidates aged between 18 and 35.

Proficiency in French.

To show proficiency in French, applicants must submit language test results (TEFAQ, TCF, TCF-Québec, TEF or TEF Canada) or diplomas (DELF or DALF). The minimum threshold from which the points are awarded is 7 of the Échelle québécoise des niveaux de compétence. This corresponds to the Level B2 of the Common European Framework of Reference for Languages.

Proficiency in English.

To demonstrate proficiency in English, the applicant must provide IELTS results. The minimum threshold is Level 5 of the Canadian Language Benchmark (CLB). English skills are estimated only for the main applicant.

Ties to Quebec

(travelling to Quebec or having relatives in the province).

Job Offer

in Quebec. 

Children

under the age of 22.

Financial self-sufficiency.

One applicant is required to show a minimum of C$3,188 for the first 3 months in Quebec. Family applicants should demonstrate more significant amounts. The applicants under the Foreign Student in Quebec Category are required to provide a minimum of C$3,588 and additional amounts for family members. 
Effective January 1, 2020, candidates must also successfully pass a test on democratic values based on the Quebec Charter of Human Rights and Freedoms.
Candidates who are eligible under the Regular Skilled Worker Program receive a Quebec selection certificate (Certificat de sélection du Québec, CSQ) and can apply for a permanent residence permit.
---
Learn about other Quebec immigration programs in the article "Quebec Immigration".