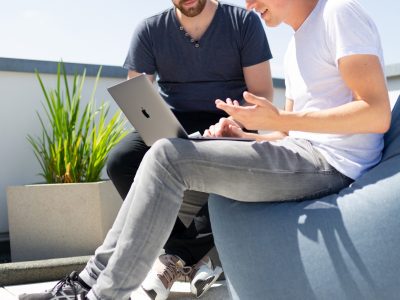 Entrepreneurs wishing to invest in new business in British Columbia can immigrate to Canada through the provincial program for businessmen.
The process of business immigration for entrepreneurs is divided into two phases:
The applicant signs a Performance Agreement and gets a work visa for 2 years.

The applicant arrives in Canada with a work visa, creates a business, starts actively participating in its management, creates workplaces, and fulfills other contract clauses. After that, he gets a nomination to receive a permanent residence status.
Applicant Requirements
Under this category, the applicant needs to invest in a new business or acquire an existing business anywhere in British Columbia.
To be able to immigrate under the Entrepreneur Immigration — Base Category, the applicant should:
Have at least

C$600,000

of net worth

Be ready to invest in a business a minimum of

C$200,000

(or C$400,000 if the applicant is proposing a key staff member)

Create at least 1 full-time job for a citizen or permanent resident of Canada

Have at least 3 years of experience as a business owner-manager or 4 years of experience as a senior manager or a combination of 1 year as a business owner-manager and 2 years as a senior manager

Have obtained a post-secondary diploma, degree or certificate, or have experience as an active business owner-manager for at least 3 of the last 5 years with 100% ownership in the business

Pay C$3,500 for application, C$300 for registration, and C$1,000 for key staff application     
Business Requirements
The following types of businesses are not eligible under the Entrepreneur Immigration — Base Category:
immigration-linked investment schemes and passive investment pursuant to Refugee Protection Regulations (IRPR)

Bed and breakfasts, hobby farms and home-based businesses

Payday loan, cheque cashing, money changing and cash machine businesses

Pawnbrokers

Tanning salons

DVD rental stores

Coin-operated laundries

Automated car wash operations

Scrap metal recycling

Businesses selling used goods (excluding repairs, refurbishing or recycling)

Real estate development or brokerage, insurance brokerage or business brokerage

Businesses involved in producing, distributing or selling pornography or sexually explicit products or services, or providing sexually oriented services

Any other type of business that would bring the BC PNP or the Government of British Columbia into disrepute
The applicant must own at least 33.33% of the business in which he invests.
---
Find out about other BCINP streams in the article "Immigration to British Columbia".