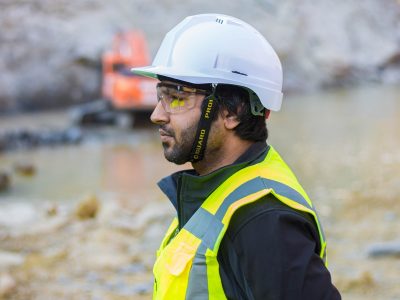 The In-Demand Skills Stream of the Ontario provincial program (OINP) allows foreigners working in in-demand occupations to get permanent residence in Canada. 
The In-Demand Skills Stream has been created for specialists in in-demand occupations (for instance, in agriculture or construction industry) who have a job offer in Ontario.
Requirements
To be able to immigrate through this stream, the applicant must meet the following requirements:
Have a full-time job offer (a minimum of 30 hours per week) from an Ontario employer. The job must be on the list of eligible occupations (see the details below)
Have a wage offer that meets or is higher than the median wage level for that occupation in Ontario
Have work experience in Ontario of at least 9 months in the last 3 years. The occupation should match that of the job offer
Have a licence or other required authorization for the job
Have a Canadian Language Benchmark (CLB) score of 4 or higher for English or French in all four language abilities (reading, speaking, listening, writing)
Have completed at least a secondary education
Be able to support themselves and dependent family members
Show ties to Ontario (working, having a job offer, studying, volunteering, renting or owning property, visiting the province, having colleagues, relatives or friends in Ontario)
Pay the C$1,500 processing fee (C$2,000 if the job is offered in the Great Toronto Area)
Categories and Occupations of Applicants
This stream is open to workers in the following NOC occupations (NOC number is in the brackets):
Residential and commercial installers and servicers (7441)

Heavy equipment operators (except crane) (7521)

Construction trades helpers and labourers (7611)

General farm workers (8431)

Nursery and greenhouse workers (8432)

Harvesting labourers (8611)

Industrial butchers and meat cutters, poultry preparers and related workers (9462)

Nurse aides, orderlies and patient service associates (3413)
Home support workers, housekeepers and related occupations (4412)
Transport truck drivers (7511)
---
Find out about other ОINP streams in the article "Immigration to Ontario".