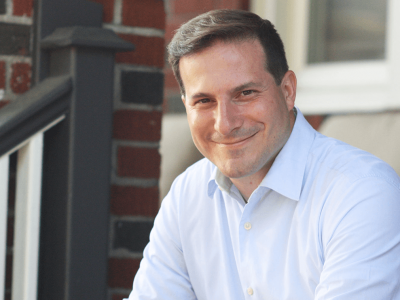 The new immigration minister will follow the course of the Liberal Party, which means that the level of immigration will increase in the coming years. What else is planned for immigrants?
Canadian Prime Minister Justin Trudeau appointed Marco Mendicino Minister of Immigration, Refugees and Citizenship Canada (IRCC). Mendicino is replacing Ahmed Hussen, who was the head of IRCC since 2017. 
A descendant of Italian immigrants, 46-year-old Mendicino has extensive experience in the field of law and worked as a federal prosecutor for almost 10 years. During that time, he put members of the Toronto 18 terrorist group behind bars. 
Mendicino will now be responsible for immigration policies announced by the Liberal Party of Canada during the recent federal election. The proposed measures include increasing immigration, abolishing citizenship fees, turning the Atlantic Immigration Pilot into a permanent program, and creating a municipal nomination program.
350 000 Immigrants by 2021 
In the four years in the majority government, liberals increased the immigration rate from about 260,000 people a year to a target of 330,800 in 2019. This figure will increase by another 20,000 to 350,000 newcomers in 2021. This means that more than a million immigrants will be welcomed in Canada in the next three years.
The liberals also increased the share of refugees to 15% and reduced the economic class immigrants to 58%. The level of family immigration has remained untouched.
Free Canadian Citizenship Applications 
Residents currently have to pay C$530 to obtain Canadian citizenship, plus a C$100 right of citizenship fee.
A promise to completely abolish fees is part of the reform of the Citizenship Act. The liberals seek to make citizenship more accessible, regardless of socio-economic factors, such as income and age.
Atlantic Immigration Pilot
The Atlantic Pilot Immigration Pilot has been created to increase the population in Canada's four Maritime provinces. It allows employers in New Brunswick, Newfoundland and Labrador, Nova Scotia, and Prince Edward Island to hire foreign nationals for jobs that cannot be filled by local workers.
Since its launch in 2017, the pilot has been extended for two years, and now it is expected to become a permanent program.
Municipal Immigration Program
In an effort to distribute immigrants evenly across Canada and populate rural areas, the liberals promised to implement a program that would facilitate this process. Under the Municipal Nomination Program, 5,000 spaces will be available for future immigrants.
Marco Mendicino's Past Activities
Since entering Parliament in 2015, Mendicino has served as the parliamentary secretary to the Minister of Infrastructure and Communities and has been involved in the development of green and social infrastructure in Toronto and throughout Canada. He was re-elected as a Member of Parliament from Eglinton—Lawrence on October 21, 2019 with 53% of voter support.
In 2017, he served as the parliamentary secretary to the Minister of Justice and Attorney General of Canada, where he helped promote criminal justice reform, restorative justice, and reconciliation with indigenous peoples.
Mendicino worked at the Law Society of Upper Canada and was the President of the Association of Justice Counsel, where he served for two terms. He has advocated for access to justice and better laws on organized crime before the Senate and House of Commons.
The new Minister of Immigration also has been involved with the COSTI Immigrant Services, Heart and Stroke Canada, the John Wanless Child Care, John Wanless Public School, North Toronto Soccer Club, and Toronto Symphony Volunteer Committee.