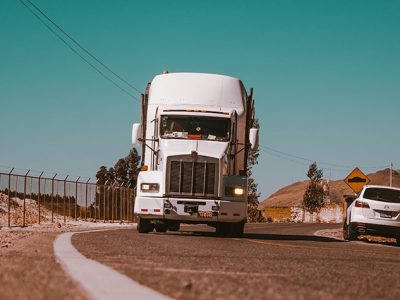 The Manitoba Provincial Nominee Program (MPNP) cooperates with employers in the trucking industry and provides a flow of professional long-haul drivers from abroad who are recruited when workers cannot be found in the local labour market.
MPNP representatives accept requests from Manitoba employers to attract a certain number of truck drivers and also ensure that employers and future employees meet the MPNP  requirements. For this purpose, MPNP has published guidelines for both parties.
Guidelines for Truck Drivers
Regardless of how truckers are hired — through the Labor Market Impact Assessment (LMIA) process or directly through MPNP — they must meet several criteria to be able to participate in the Manitoba Provincial Nominee Program:
Age:

21 to 50.

Education:

high-school education (12 grades equivalent).

Work experience:

at least 3 years of work experience as a truck driver for the past 5 years in a jurisdiction where there is a training or licensing system similar to North American standards.

Confirmation of work experience:

letters of recommendation, payment documents, documents on financial transactions, tax returns covering the entire period of employment.

Proficiency in English or French:

the minimum level is CLB 5 in all four language abilities for English and French. The eligible tests include IELTS and CELPIP for English and TEF for French (no older than two years).

Funds:

the applicant must have enough money to settle in Canada.

Other:

the applicant needs to go through an interview with the employer (in person or via video conferencing), as well as disclose information of any paid intermediary involved in the hiring process (including assistance in obtaining LMIA, temporary work permit, and application for participation in MPNP).
Guidelines for Employers
MPNP representatives approve Manitoba trucking companies to hire a certain number of skilled truck drivers if employers meet the following requirements:
The employer has applied for the LMIA and has received results in the last 12 months.

The employer continues to search for personnel through the Canada Job Bank and reputable job sites such as Indeed and Kijiji, and also offers salaries in accordance with industry standards. 

Recruitment practices meet the Mandatory Entry-Level Training (MELT) criteria introduced on September 1, 2019.

An employer is looking for employees in countries where truck driver training and licensing are comparable to North American standards.

The recruitment process is consistent with the provisions of the Manitoba Worker Recruitment and Protection Act (WRAPA) and includes full disclosure of all Canadian and foreign recruiters involved in the recruitment process.

The employer can guarantee MPNP representatives that truck drivers did not pay during the hiring process, including paying for a job offer.

The employer can demonstrate past employment records for truck drivers, including employee retention rates, safety records, employment standards, current salary standards, and legal employment practices.